GOOGLE ANALYTICS LINK ADSENSE
We will guide you how to set your google analytics and link Adsense in your Joomla website. Google analytics is one of the best tools to track your website and count how many visitors your website has in real time and check the behaviour of your visitors which pages has the most or the least visitors you got.
PRE-REQUISITE REQUIREMENTS BEFORE SETTING UP GOOGLE ANALYTICS IN JOOMLA
Must have gmail account
Any Joomla template and version will work
Administrator rights in you Joomla
Given you have already Adsense account (We will describe this; how to create Adsense account in our different Blog)
BELOW ARE THE STEPS:
1. To get your tracking code you need to sign up first here - analytics.google.com (Fill all your website information, then click "Get tracking ID" at the end.)
2. Copy the tracking code (We need to copy and paste this in your default template).
Note:
See below image on how to get your tracking and link your Adsense (Assuming you have already Adsense running; but we will describe this in our different blog on how to get Adsense)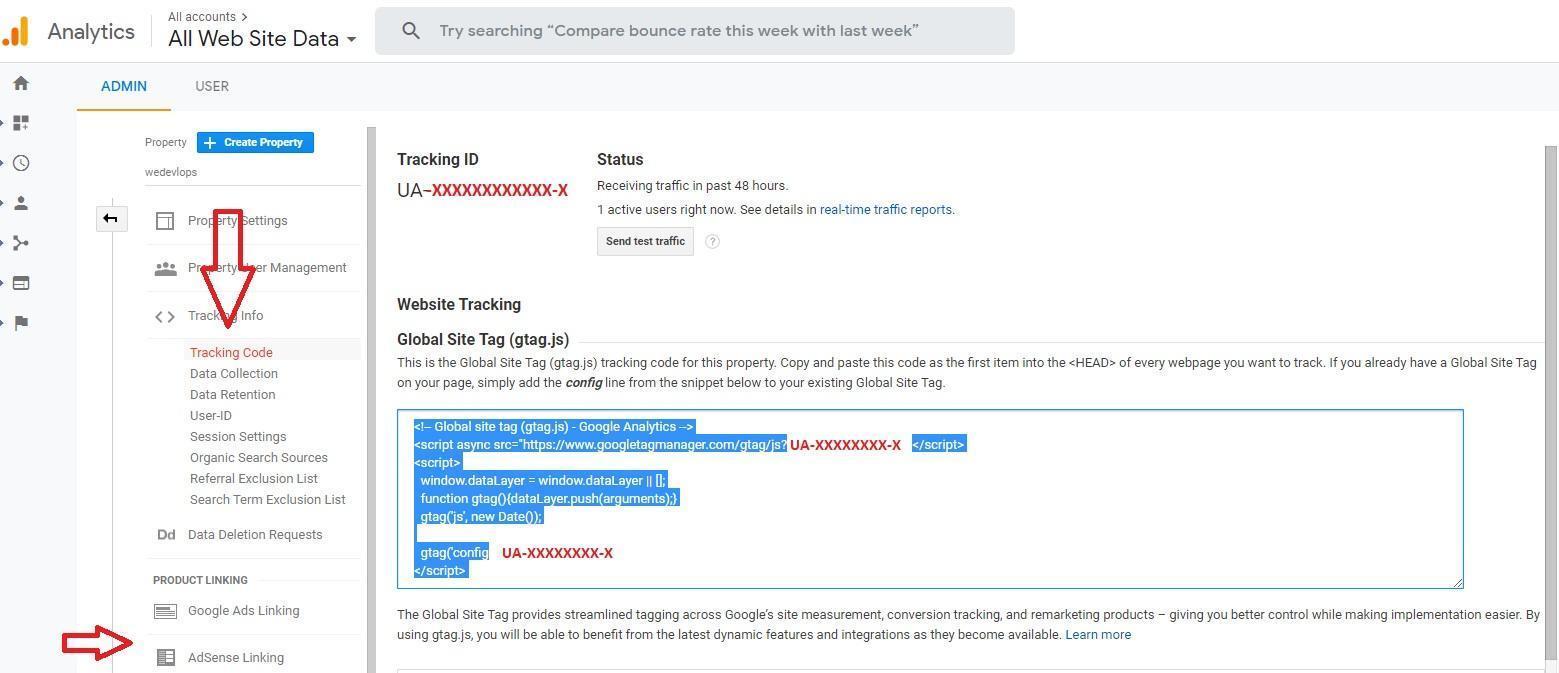 3. Copy and paste the code highlight on the above image and we need to paste this code to your default template. You need to insert the code at the <HEAD> area. See pictures below how it was copy and paste.
Note:
We are using Prostar template in Joomla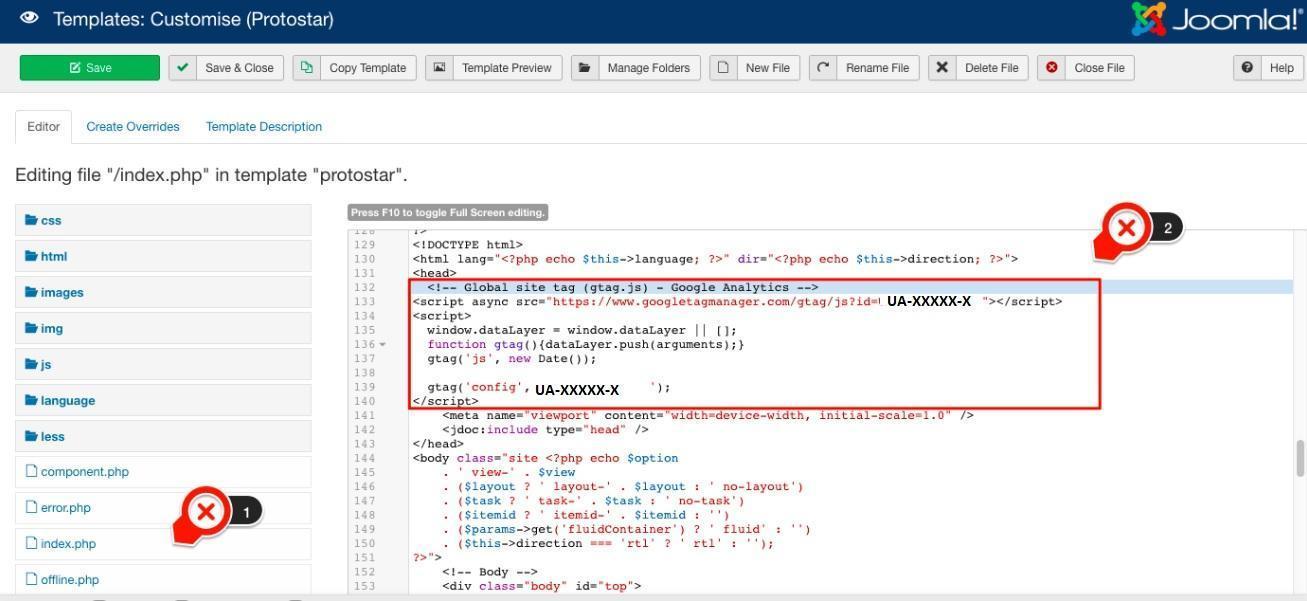 4. Click Saved and Close. Go to your analytics.google.com - So that we can check if it was properly save and if it is working.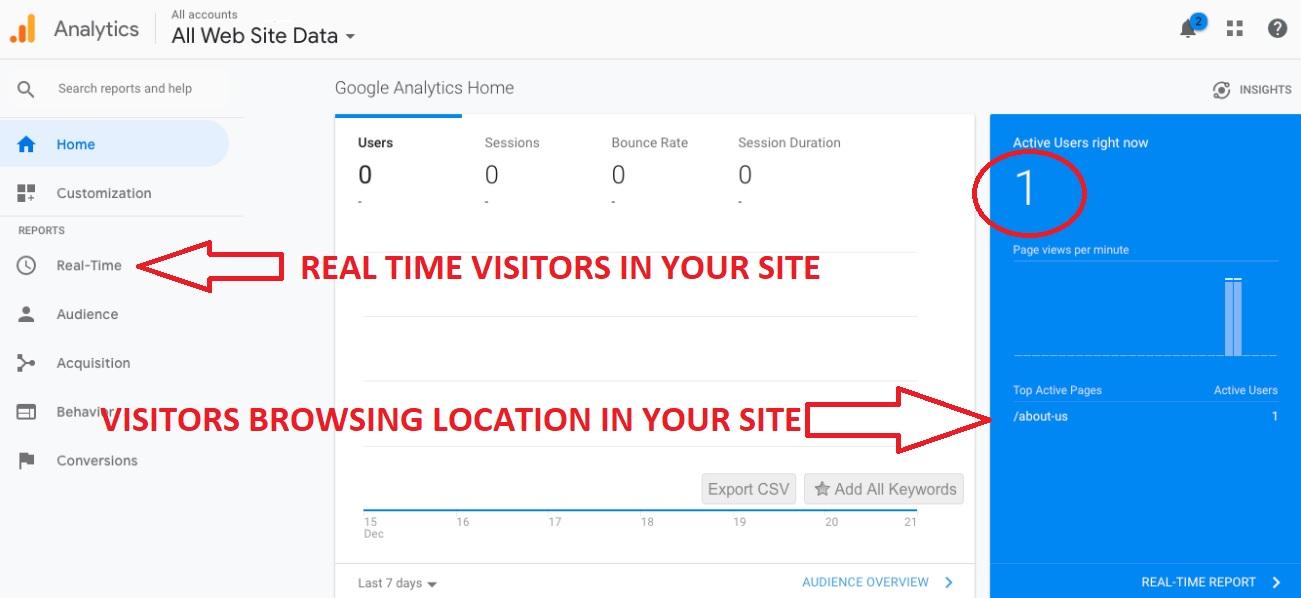 Note:
Make sure you clear all your Joomla cache to take effect on your settings.
That is how easy to set google analytics in your Joomla website. If you need special assistance in setting up your google analytics and google adsense just drop us an email and we can assist you.